How to use ChatGPT in
User Testing Projects
Discover how ChatGPT can elevate your UX Research. Efficiently plan, execute, and analyse studies with ChatGPT. Dr. Philipp Baumann-Sury and Reto Lämmler will showcase hands-on applications, from drafting interview questions to analysing results. Join us and learn innovative ways to enhance your research process!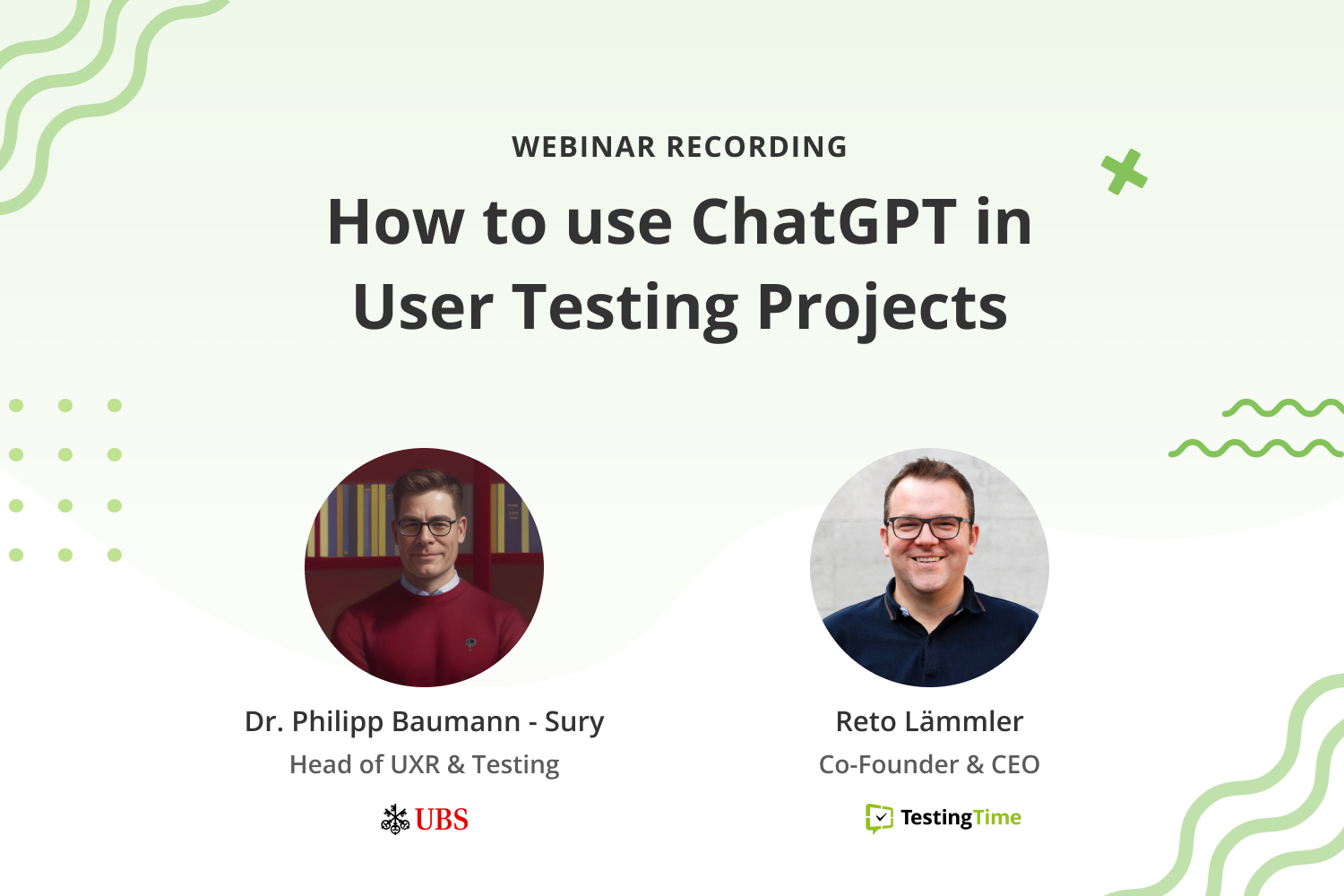 TestingTime
supports UX and market researchers from well-known companies such as McKinsey, Vodafone, Shell, trivago, British Telecom, Zalando, UBS, Deliveroo, and AXA by making test user recruiting easy, fast, and hassle-free. Thanks to our pool of more than 820k test users, we can deliver any profile within 48 hours. By making the task of conducting research become lighter and thus more regular, we hope to someday achieve our corporate vision: a world full of happy users.