ON.UXCAMP SWITZERLAND 2021
How we iterate on a feature to empower our customers
Beatriz Gómez Pérez, Digital Product Designer at TestingTime, shares with you how the product team iterates on a feature to empower customers in doing user research.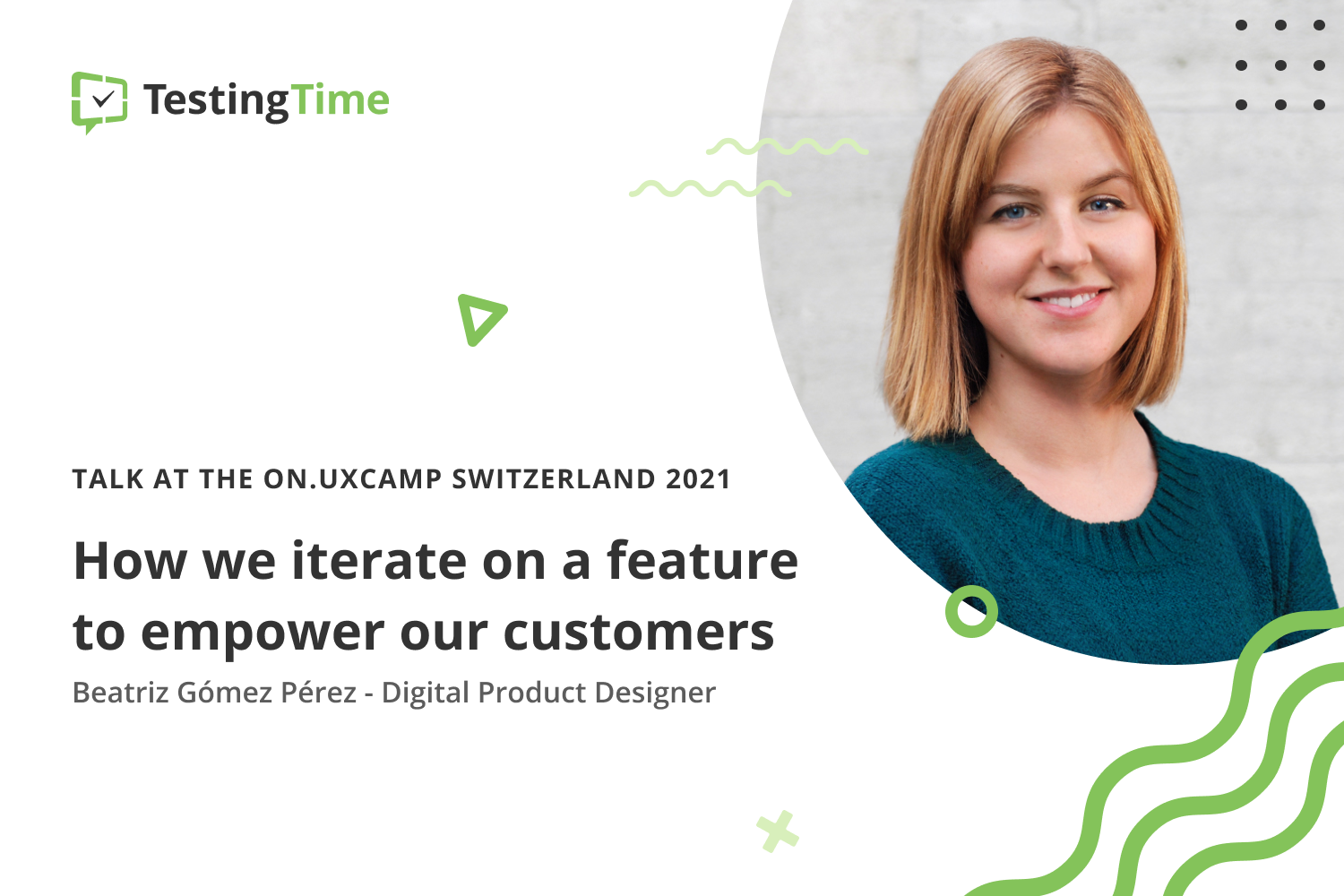 Before Beatriz joined TestingTime, se has had quite diverse jobs. She worked as UX/UI Designer for SaaS B2B cybersecurity start-up dedicated exclusively to the creation of software for SOCs (Security Operations Center). After that Bea joined DDB, an important international communication company, as UX/UI Designer for SEAT in Barcelona.
The ON.UXCamp Switzerland is the place to meet open-minded people who are willing to share and learn everything related to UX during some thought-provoking, engaging, and interactive talks.

The 25 minutes of presentation are followed by a Q&A session.
This talk is brought to you by:
TestingTime
supports UX and market researchers from well-known companies such as Zalando, UBS, Asos, Monzo, and AXA by making test user recruiting easy, fast, and hassle-free. Thanks to our pool of more than 850k test users, we're able to deliver any profile within 48 hours. By making the task of conducting research become lighter and thus more regular, we hope to someday achieve our corporate vision: a world full of happy users.