User research in the product development process
Cosima Lefranc, Head of Product at TestingTime talks about her love/hate relationship with user research. In this video, she gives you tips on how to do user research in the product development process and how to include it in your roadmap and budget.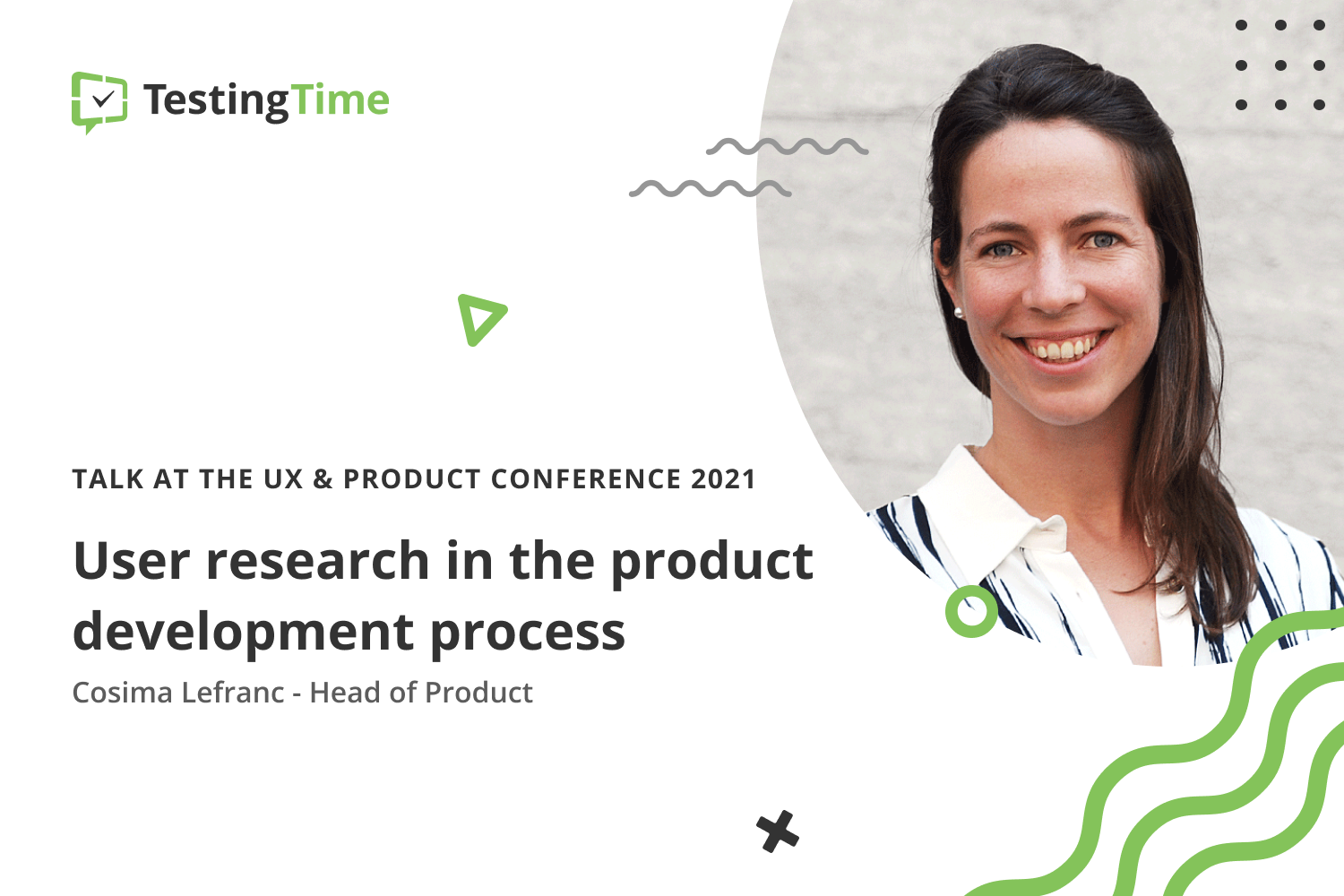 Drawing from her dual background in Business Intelligence and Quantitative Finance, Cosima loves to develop user-friendly, eye-pleasing and scalable digital products. She is on a constant quest to find new data-driven insights from product usage. She also enjoys running experiments, talking to users, and leveraging new technologies (e.g. API, machine learning, etc.).
Currently, Cosima is leading a cross-functional team at TestingTime. The mission there is to help User Researchers, UX Specialists and Product Managers to understand how to build products and services people love by recruiting the perfectly matching testers for their user research. From empowering her team to creating a product strategy, she is focusing on delivering a state-of-the-art platform.
Next to work, Cosima is a product mentor and mentee, a regular speaker and in 2020 she got recognised as a female leader in product by the Product Management Festival.
The 20 minutes of presentation are followed by a 30-minute discussion.
This talk is brought to you by:
TestingTime
supports UX and market researchers from well-known companies such as Zalando, UBS, Asos, Monzo, and AXA by making test user recruiting easy, fast, and hassle-free. Thanks to our pool of nearly 1 million test users, we're able to deliver any profile within 48 hours. By making the task of conducting research become lighter and thus more regular, we hope to someday achieve our corporate vision: a world full of happy users.